Step 1:

Identify an extreme poverty village in a rural area, using local knowledge and poverty maps.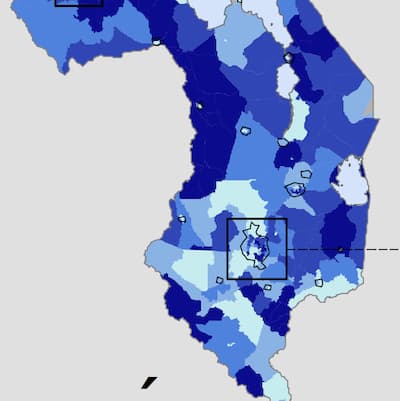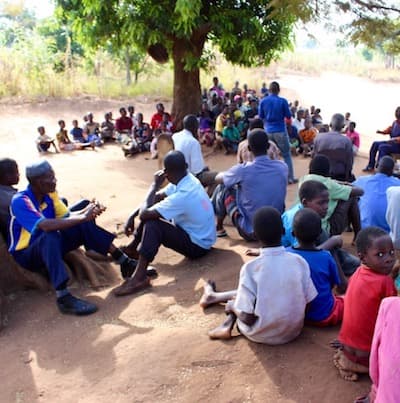 Step 2:

Call a village meeting to explain our "village choice" model and offer a longterm partnership.
Step 3:

Listen as the community identifies its biggest development challenges and locally appropriate solutions.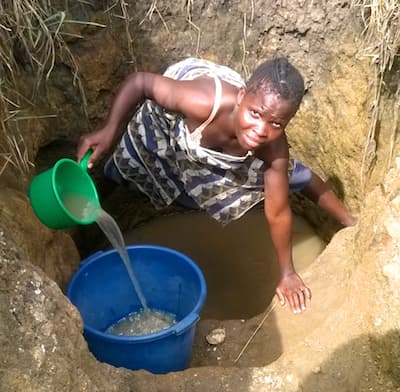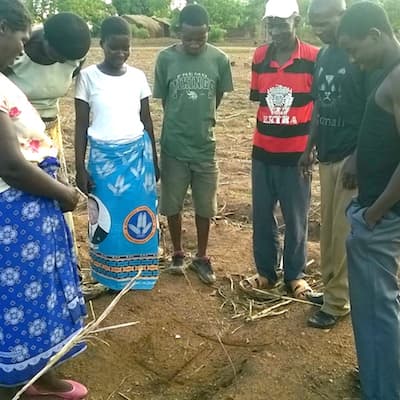 Step 4:

Wait for the village's project committee to propose a project, write a budget, and raise the required cash contribution.
Step 5:

Raise additional financing for the project from individuals, schools, companies, and partner NGOs.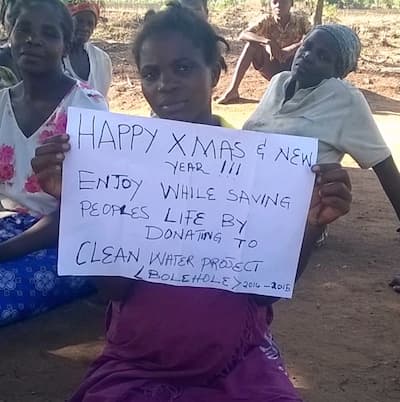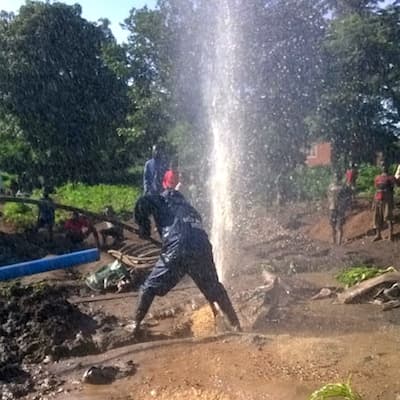 Step 6:

Deploy funds immediately, start the project, and share multimedia project updates with donors.
Step 7:

Complete the project (usually within one month after deploying funds) and mark the occasion with a ceremony.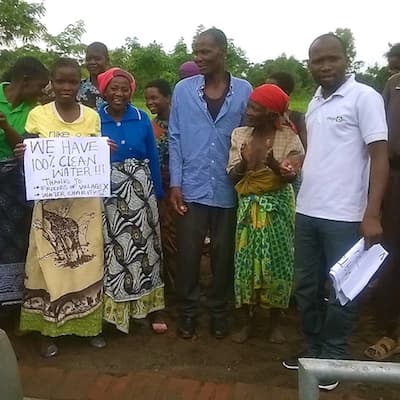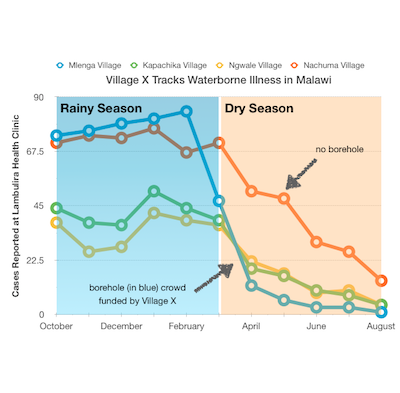 Step 8:

Measure and share impact data with donors to evaluate how the project made a difference.
Step 9:

Monitor the project over time based on community feedback and multimedia updates.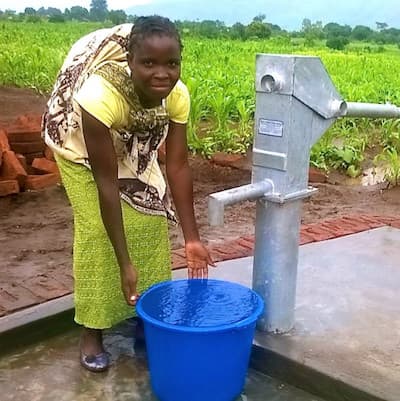 Step 10:

Repeat steps 3 - 9 for 10 years, one project per year, as communities disrupt extreme poverty.
Use of Donations
To foster sustainability, we collect 10% of every project donation to cover adminstrative costs (e.g., improving our technology). Villages receive 80% or more of each donation, while credit card and money transfer fees account for about 10% (ironically, it takes money to move money).* That's a vast improvement over the industry standard, where a small fraction of donated money reaches the ground. Each project profile on this website features a complete cost breakdown.
build
project costs
labor, materials like cement and roofing, transport
~80%
account_balance
bank fees
credit card and money transfer fees
~10%
all_inclusive
admin
project vetting, tech updates, field officer compensation
10%
*if 10% sounds high, remember that money transfer fees include explicit fees and unfavorable exchange rate conversions
What do villages want? Let's put extreme poverty villages on the map and reveal their project preferences.
Why do villages choose certain projects over others? Let's build models that predict projects villages will chose and use that information to better match development resources with local preferences.
What's the quantitative impact per dollar of funding village-led projects? Let's figure out when village-led projects add the most development bang per buck and, conversely, where the cost of outside experise is justified.